Circuit Launch Tournament
After more than a year of virtual and outdoor events we were finally able to compete at Circuit Launch tournament! Hosted by our good friend Chris Anderson and his lovely Brazilian BBQ friends! COVID precautions implemented.
Team Jetacer took home 3rd place with the Jetracer DIY build, completing all required laps. The competition was tough with the top 2 competitors and their "home-brew" localization methods. Watch out! Triton AI will be localizing by this fall!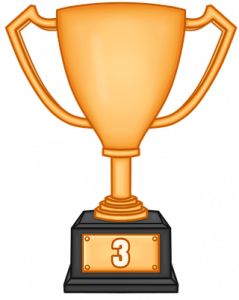 There were more than 60 attendees and 8 competitors. There were a variety of frameworks used: Donkeycar, ROS, DeepRacer, home-brew localization and of course Jetracer! We also had a lunchtime guest speaker presentation from the Amazon AWS DeepRacer team, demoing the newly open-sourced code for DeepRacer and what you can do with it!
Jetracer Autonomous test run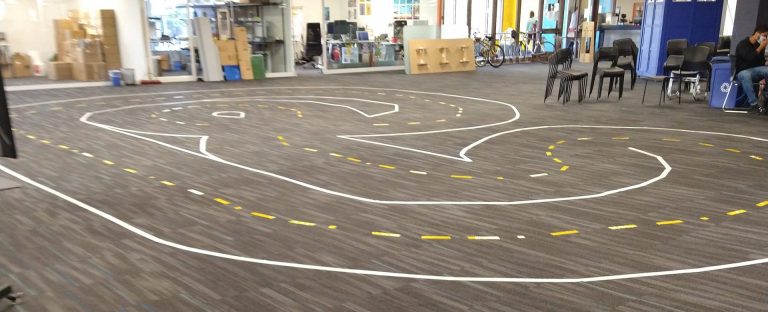 Circuit Launch track with cones and deviders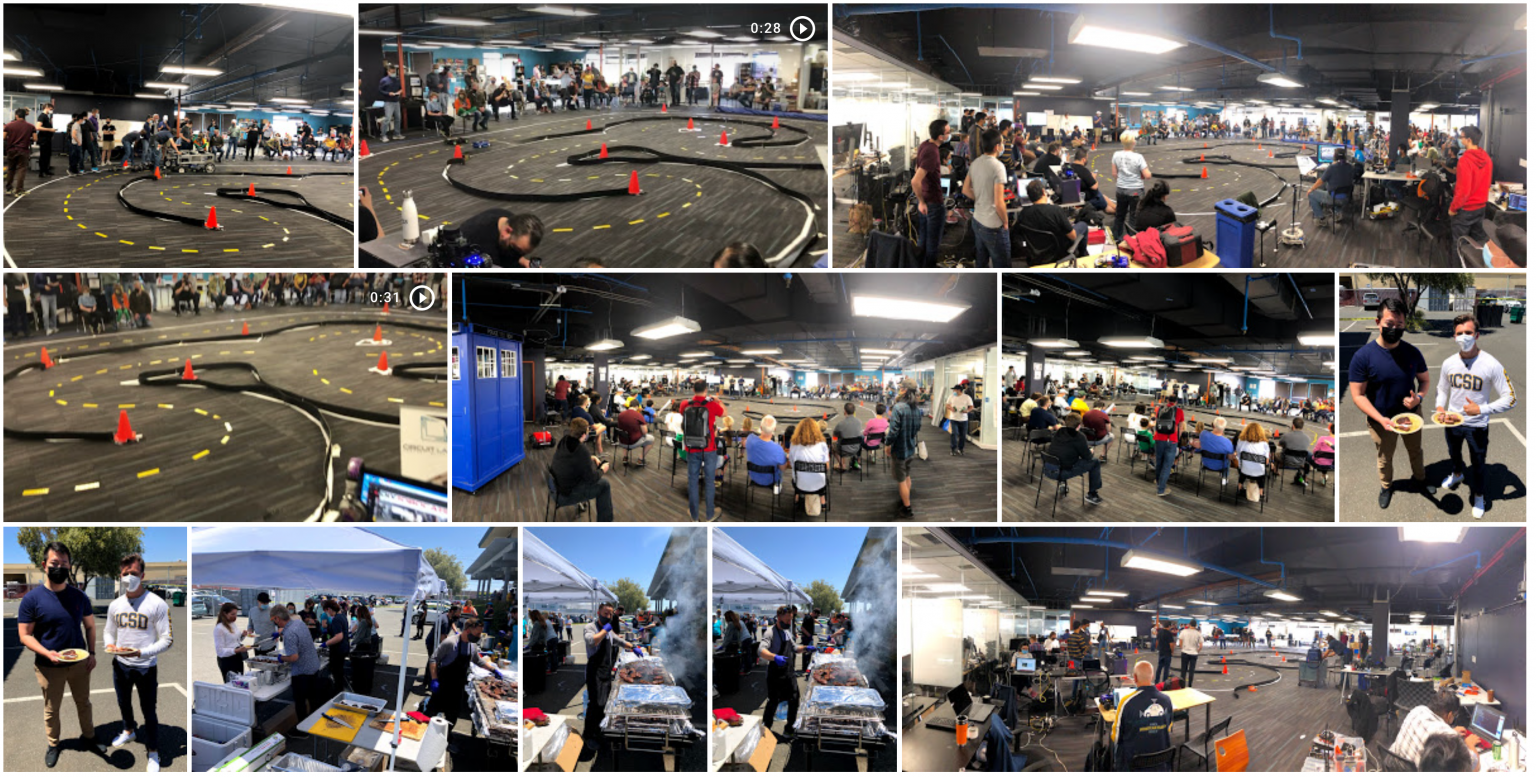 Triton AI 1/5th scale outdoor car